Sales of industrial fans & blowers, high pressure blowers, centrifugal fans, axial ventilators, roow and wall exhaust and supply fans, material handling blowers & radial fans, scroll cage fan ventilators, high temperature fans and blowers, New York Blower, Twin City Fan / Aerovent, Chicago Blower fans, Peerless Fans, Dayton Ventilators, Sheldons fans & blowers, Canarm Leader ventilators, IAP fans, Industrial Air. Buffalo Blower - New York industrial blowers, OEM fan ventilators, high temperature pressure blower fans, high temperature ventilator blowers and Delhi fans, industrial OEM NYB fan ventilators, Chicago Blower Canadian blowers and fans, roof and wall power ventilator -Greenheck exhausters, industrial ventilating and air conditioning fan / blower wheel blades, Delhi HVAC fans, heating ventilation and air conditioning fans, process and OEM fan blowers, custom built fans, ventilators, dust collector fans, combustion pressure blowers, high temperature oven circulation plug fans, heat exchangers, industrial and commercial heating and cooling coils - from Buffalo, New York.
Phone: 1-866-A BLOWER
(1-866-225-6937)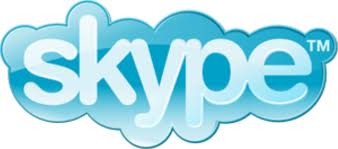 : buffaloblower

Your source for industrial HVAC equipment, high pressure blowers, industrial fans and ventilators, high temperature oven fans and blowers, centrifugal and axial blowers and fans.
We have an extensive network of cost effective suppliers. Good prices... Great value.

---
Tough applications mean tough fans and blowers by Industrial Pressure Blower Co. - a world wide distributor of industrial process ans OEM fans and blowers, as well as fan / blower components; including high pressure blowers, high temperature fans, spark resistant and explosion proof ventilators, tubeaxial and vaneaxial high pressure ventilators.

The following criteria should be considered for effective use of Positive Ventilation:




- The cone of air must cover the intake opening. The fan must be placed the correct distance from the structure such as that the cone of air forms a seal around the opening.




- The size and location of the discharge is important. The discharge, if at all possible should be as high and far away from the intake as is practical. The discharge size should be between 3/4 to 1/2 times the intake. This may not always be possible as the fire may have already dictated discharge locations and sizes; but whenever there is a choice, the above criteria should be used.




- It is important to control the ait flow between the intake and discharge. Positive pressure ventilation can move air long distances if proper control is maintained by opening and closing doors, windows, etc. It is important that firefighters understand not to open the structure too much: ie breaking windows, etc.